Introduction
Long before Fantasy Sports became a rising trend amongst sports fanatics in India, sports consumption was all about passive entertainment meant to consume from the comfort of one's living room. Today, fantasy sports has redefined the way sports fans consume their favourite sport, by converting passive viewers into active participants and keeping them at the edge of their seats. In a country where every sports fan has an opinion and considers himself an expert, fantasy sports has become an enabler – bringing sports fans closer to the real-time action. While cricket certainly takes the driver's seat owing to its sheer volume and mass popularity, other sports such as football, kabaddi and basketball (NBA) have also started climbing atop the popularity ranks, thanks to its increasingly fair share of fans.
Awareness, Potential & Popularity
According to the recently published FIFS-AC Nielsen report titled 'Scoring Big with Sports Gaming':
67%, i.e, 2 out of every 3 people are aware of fantasy sports, and this is just the tip of the iceberg in a nation as heavily populated as India
89% of the people who've ever played fantasy sports continue to play it, proving just how sticky the category is and the high levels of engagement it provides
The audience mostly comprises of young, independent individuals with high disposable incomes not just in the metro cities, but also in the non-metro ones
Given the high awareness levels, large market size and a huge headroom for growth, fantasy sports is poised to become the most popular form of sports engagement with a mass appeal.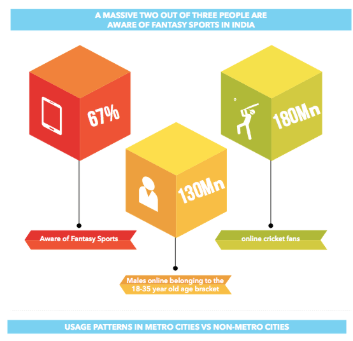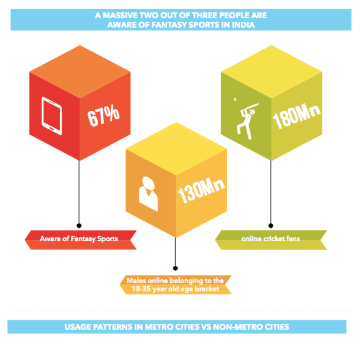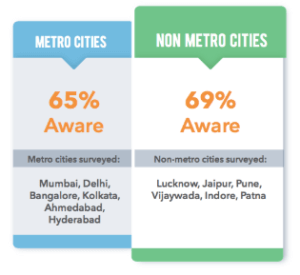 Today, the shortening attention span of sports fans is a challenge that can be overcome only by providing them with an immersive, highly engaging and gratifying experience. This is where technology has played a huge role in shaping fan behavior, which in turn has given a tremendous boost to fantasy sports.
Sports fans are now better connected, thanks to the increasing penetration and affordability of the internet and smartphones. Not only has it helped in building a community of like-minded individuals, but it has also created an ecosystem for knowledge transfer, exchange of ideas and learning. Technology has bridged the offline-online sporting divide that once existed.