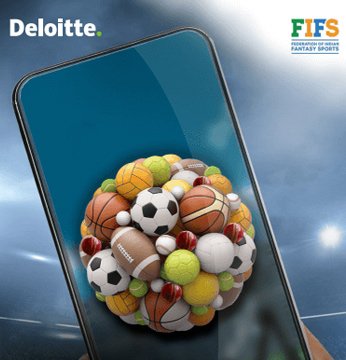 Fantasy Sports: Creating a virtuous cycle of sports development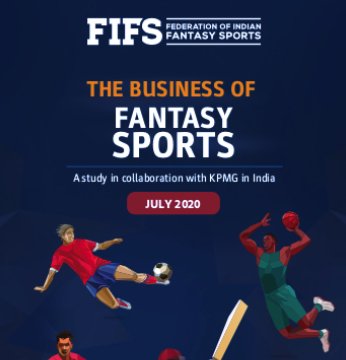 The Business of Fantasy Sports
The FIFS & KPMG report gives an overview about the emergence & growth in the popularity of sports leagues in India, coupled with the rapid improvement in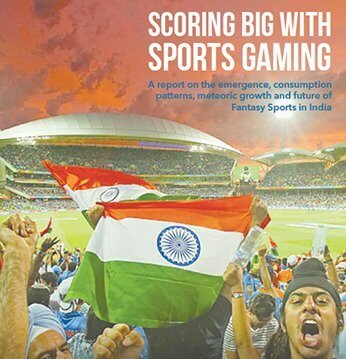 Scoring Big with Sports Gaming
India's first report on the emergence, consumption patterns, meteoric growth and future of Fantasy Sports in India by IFSG in collaboration with AC Nielsen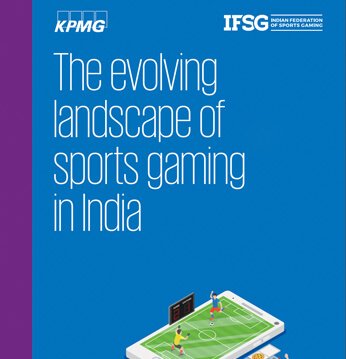 The Evolving Landscape of Sports Gaming in India
The FIFS-KPMG report provides an overview of the Indian Sports Gaming industry, particularly Fantasy Sports & E-Sports. The report categorically establishes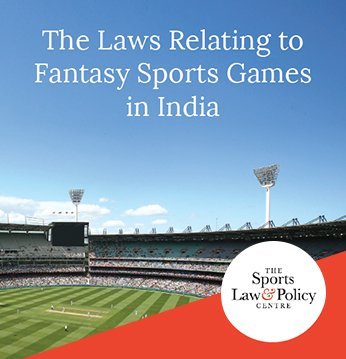 The Laws Relating to Fantasy Sports Games in India
A comprehensive report on the key legal and regulatory aspects of fantasy sports in India published by the Sports Law & Policy Centre (SLPC)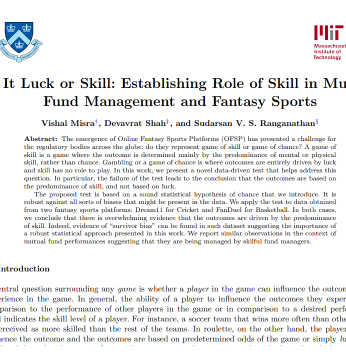 Is It Luck or Skill: Establishing Role of Skill in Mutual Fund Management
The emergence of Online Fantasy Sports Platforms (OFSP) has presented a challenge for the regulatory bodies across the globe.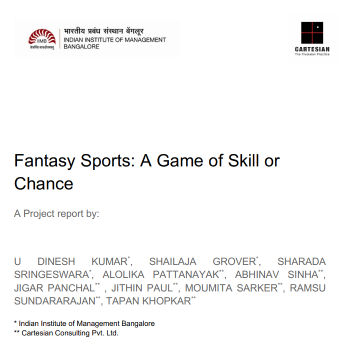 Fantasy Sports: A Game of Skill or Chance
Fantasy Sports is a form of skill-based online sports game where sports fans can create their own team made up of real-life players from upcoming matches.
Understanding The Sports Consumption Behaviour Among Fantasy Sports Players
Presented By: Kantar
Presented for: Indian Federation of Sports Gaming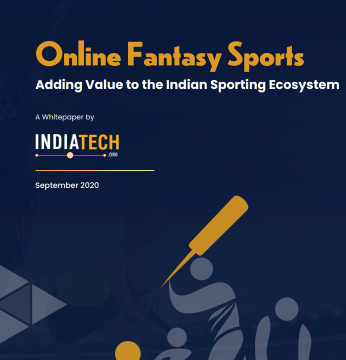 Online Fantasy Sports Adding Value to the Indian Sporting Ecosystem
India has traditionally been a cricket crazy country and other sports had their own limited regional following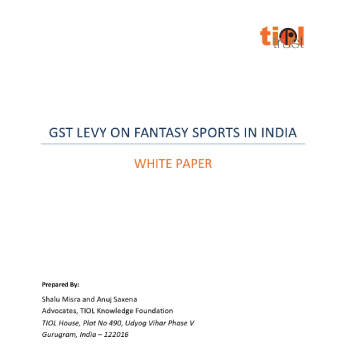 GST Levy on Fantasy Sports in India - White Paper
Before the advent and rapid adoption of technology, sports and gaming activities were limited to being played in real-life settings.